Team Tremco News
May, 2021
It was a busy month of May for the Tremco team in South Africa, doing what we do best! Restoring roofs thereby extending the life of our customers' facilities and assets. Tremco "keeps good roofs good" which means our innovative products provide a restoration solution for your roof instead of tearing it off and replacing it. It's a cost-effective, sustainable and smart choice! We're proud to share some of our restoration transformations with you - check out the before and after pictures below and complete a "contact us" form for a free evaluation and recommendation from one of our roofing specialists.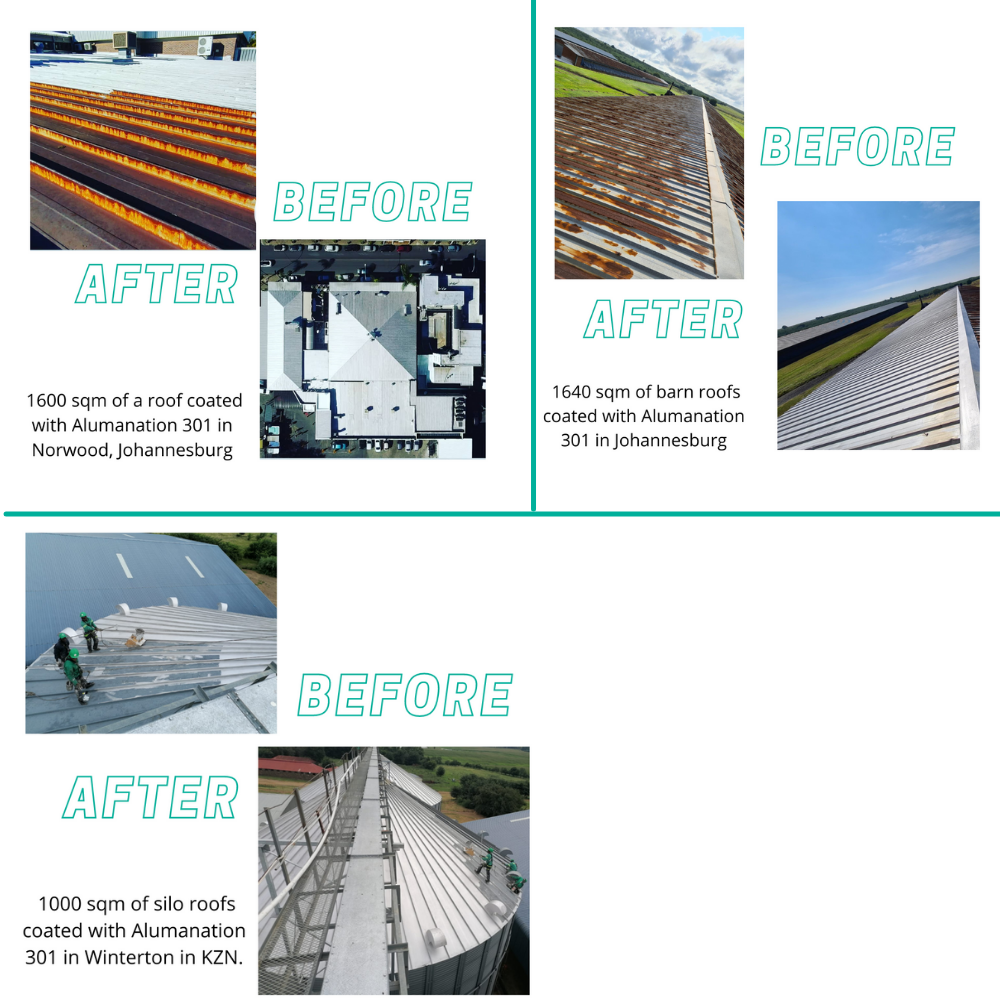 ---
AlphaGuard BIO Launch:
May 2021:
Tremco South Africa is excited to introduce ALPHAGUARD BIO to its dynamic product range! When it comes to premium liquid-applied roof systems, AlphaGuard BIO is a stand-out that can dramatically extend the life of an aging but still functional single-ply, modified bitumen (torch-on) or built-up roofing system. Contact us today and learn about our products and services. The Tremco difference is the way our products keep facilities watertight... for good!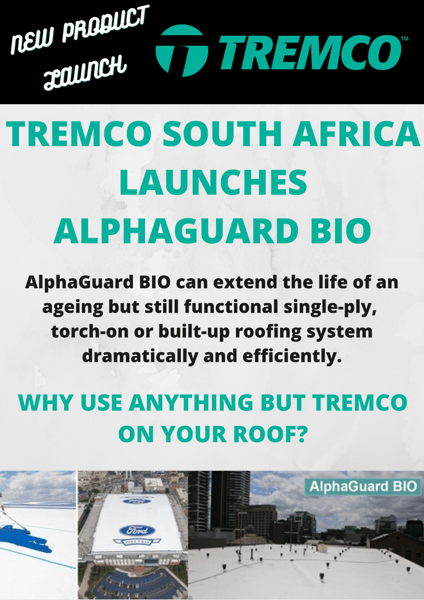 ---
Training and Education:
May, 2021
Continuous learning, evaluation of unique solutions and perfecting product application is something our roofing specialists take seriously. We also extend this training and shared knowledge with our customers, professionals and counterparts in the roofing industry. Get in touch with us to meet the team and join in our next learning experience.