AlphaGrade™ System Restores Gravel Roofs

The perfect restoration solution for aging gravel-surfaced roof systems is here! We revolutionized our industry once again with AlphaGrade, the first ever, bio-based polyurethane liquid applied restoration system for existing gravel surfaced built-up roofs (BUR). AlphaGrade's bio-based technology locks down rock & rolls over gravel to transform your roof from a tired and aging surface to a new bright white shine. This unique system keeps your existing roof system in place so you can avoid unnecessary costs, environmental waste, and occupancy disturbances.

If you have an aging gravel surfaced BUR, look to the future with AlphaGrade and extend the life of your roof today.
Let's Get To Work!
Schedule your FREE Building Assessment
---
In-Person/No Contact or Virtual Meeting
Roof Audit
Diagnostics
Recommendations
Project & Asset Management
---
RESTORE YOUR ROOF!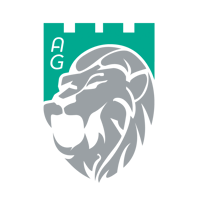 Welcome to the AlphaGrade System
As gravel-surfaced roofs age, the rock can become loose and a danger in high winds, or a possible threat below. High-cost and labor intensive replacement options or short-term solutions such as foam recovers and asphalt-based flood coats are no longer your only options! You now have a high-performing liquid applied system that fully restores aging, problematic gravel rooftop surfaces. With AlphaGrade, Tremco takes the hard work out of roof replacement. Our building envelope and roof experts start by qualifying your roof, remove loose gravel, apply AlphaGrade liquid applied three layer system. The process eliminates disruption to your facility, excess waste, and gives your building a bright white finish.
Why Choose Tremco
Our local team of experts will work with you with your goals, budget, and any known problems before we set foot on your property. In addition to services such as roof assessments, diagnostics, and analysis, we'll provide a detailed implementation of your proactive plan that may consist of remedial repairs, roof maintenance, roof restoration, and roof replacement.
The Choice Is Simple
We manufacture and deliver products and services that perform at the lowest possible life-cycle cost. Our solutions range from new construction to replacement or restoration and we will help you stop leaks before they happen through ongoing maintenance programs. Building owners gain the peace of mind that comes with industry-leading system warranties — all from a single source platform.
Simple Three Step Gravel Roof Restoration!
Three Layers of Protection
Tremco's AlphaGrade restores existing gravel built-up roof (BUR)
Tough as they are, gravel-surfaced built up-roofs (BUR) often deteriorate with age. Until now, all you could do was install a short-term restoration solution or replace or retrofit the roof, which can be very expensive, labor-intensive, messy, and disruptive. The innovative AlphaGrade process is simple, and features three layers of protection.
We start by removing old, loose, and potentially dangerous gravel from the existing roof top.

The first layer of AlphaGrade protection is then applied to lock in the rock, and form a bond to the existing gravel surface.

The second layer,

AlphaGrade Base Coat seals in the leveling coat and provides an additional layer of waterproofing.

The third and final layer of AlphaGrade top coat

offers a bright, highly reflective finish that protects the system and reduces energy usage.





The fully restored system is installed in as little as a few days, has no smell, can help you avoid landfill waste, or disruption to your facility and its occupants. Why replace, when you can restore with AlphaGrade.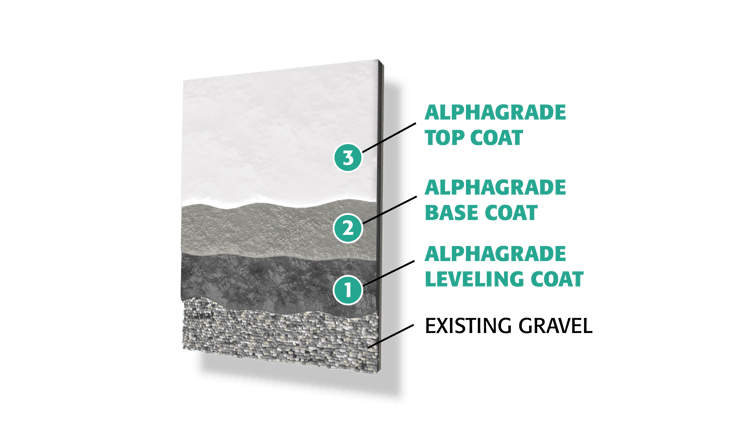 Literature

Access everything you need to stay in the know with AlphaGrade™ Restoration Systems. Here you will find Product Data Sheets on AlphaGrade, AlphaGrade Base Coat, and
AlphaGrade Top Coat, Marketing Material for contractors, building owners, and facility managers.